Volkwagen Polo Classic Car 1.0 1989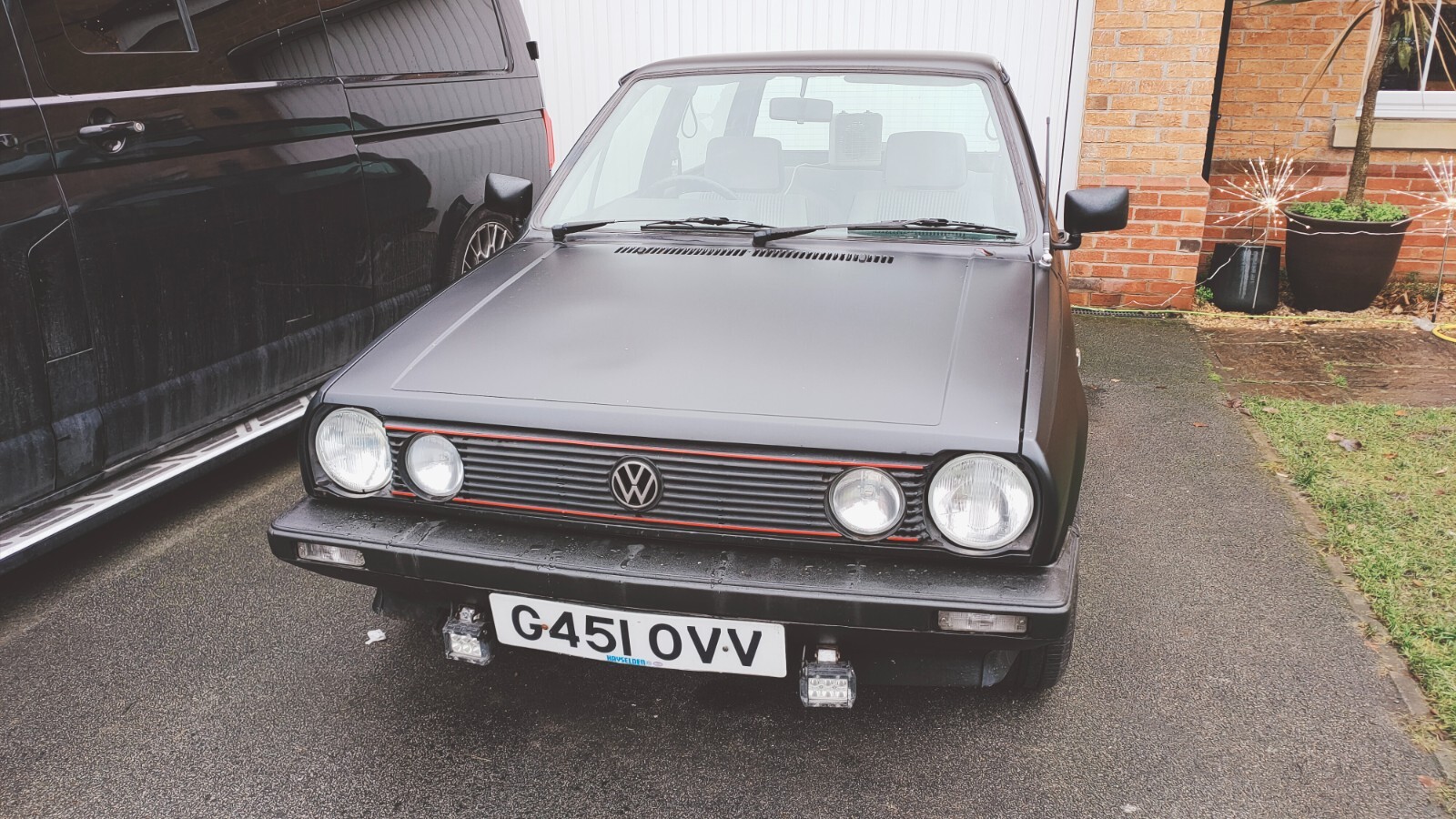 We have here a 1989 Volkswagen polo originally in red but wrapped in Matt Black.
My son has owned this for the past 5 years.
The wrap is now 5 years old and in need of replacing or just removing.
The car has been stood for the past 9 months in our garage and has just had an MOT ready for sale.
The car starts and runs without any issue, the only thing I find is when first setting off it would like to stall if enough revs are not applied, I think the Carb may need adjusting a little.
The rear panel as shown on the video has some rust and would benefit from the rust cutting out and a new piece of metal welding in which should not be a big job. Check out the MOT history online.
The car is 33 years old and has not had a full restoration at any points so it is not perfect by any means.
I have tried to show everywhere on the video, the engine needs a clean-up and could do with the rocker cover lifting, cleaning and refitting with a new gasket as that is where there is a leak of oil.
Post expires: 06-01-2023