Toyota MR2 Mk1 T-Bar AW11 1.6 Manual 1987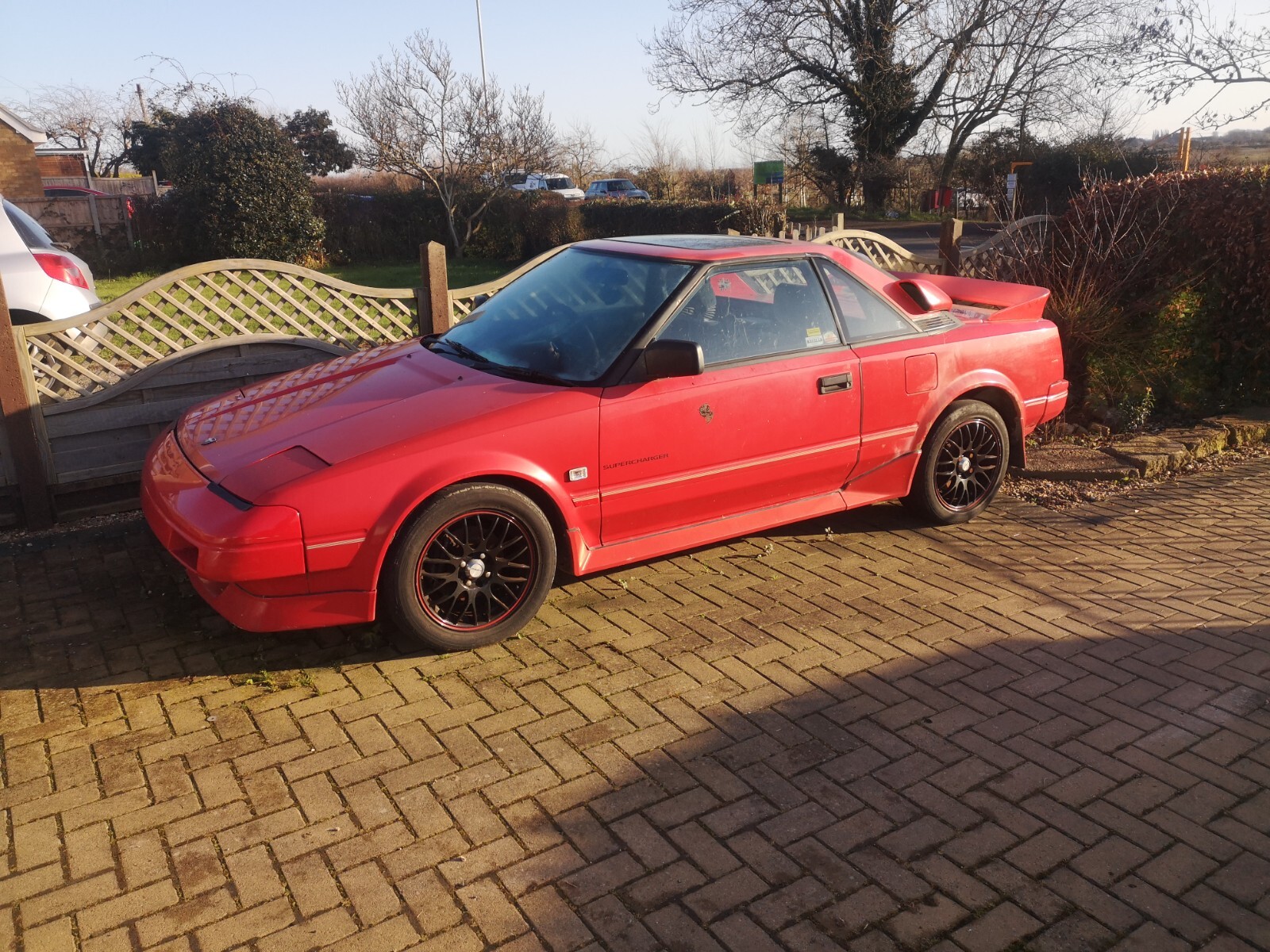 — No mot / 102k miles – – –
Full service history.
1.6L petrol, just has the supercharger vent, isnt supercharged.
Has been laid up on my parents drive since the MOT ran out in the summer.
Will need trailering away as no mot. Will start on a jump (just been sat a while)
Sunroof model. I have the cover too.
Needs bodywork however there is little to no rust underneath the car, I have had it up on a ramp and its honestly very tidy.
Someone did smash the passenger window which I replaced, however glass is still being found in the car till this day.
Steering wheel needs adjusting, would benefit from new suspension as its still on the original.
Post expires: 05-01-2023