Suzuki Samurai SJ 413 1988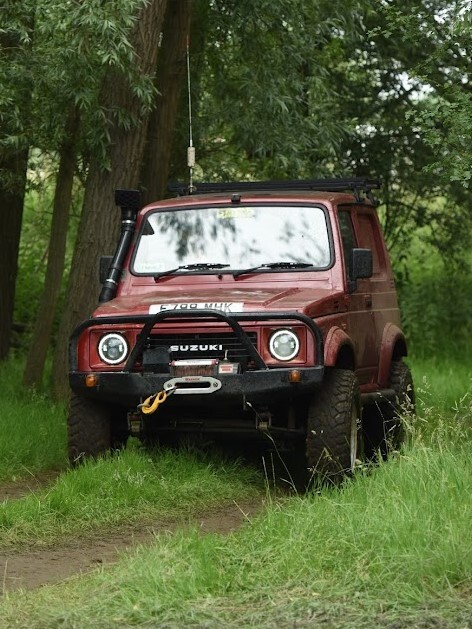 235 75 15 Maxxis Bighorn 764's – 2 years old, less that 1k miles on them, no rock rash etc, they are like new.
Warrior winch (double sealed) with plasma rope, wired to carling rocker switch on dash and has remote also. Isolator switch fitted to front grill for safety when working around winch.
HD winch bumper with recovery points
HD rear bumper with recovery point
HD box section tree sliders (very strong)
Steering damper fitted
Snorkel
LED rear lights
Some photos show LED headlights (these have now been removed as they were useless, originals re-installed)
Roof rack to hold 2x waffle boards
CB radio fitted but needs some attention to get it working. It was working fine but I haven't gotten around to finding the issue.
Seats are from an old BMW (maybe e36?) and have plenty of adjustment.
Rear Diff rebuilt earlier this year along with new wheel bearings in rear.
New UJ's where required at the same time.
I rebuilt both front callipers, along with new discs approx 4 years ago.
New shoes and cylinders in the rear drums around 1 year ago.
Post expires: 19-01-2023