MODIFIED 1986 MAZDA B2200 PICK UP – RAT LOOK – TURBO DIESEL – HOT ROD STYLE
View on eBay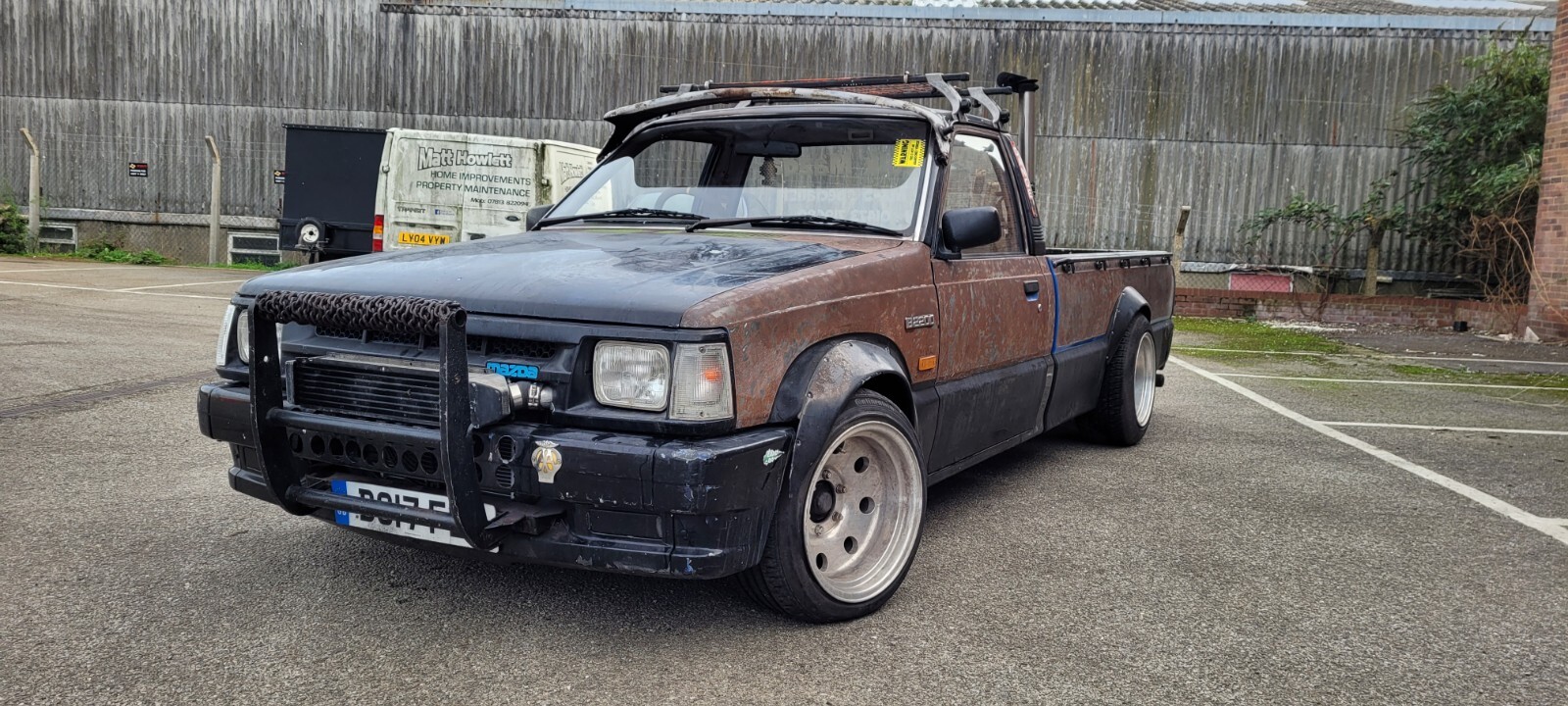 1986 MAZDA B2200 PICK UP
Not a lot of these left anymore and definitely none like this one
This is not for you if you are shy or if you won't like getting attention everywhere you go in it.
As you can see it's not exactly standard anymore….
Shell is basically stock and surprisingly solid – as is the chassis although it has had a chassis notch done so it can go very low if needed.
Sunvisor is from a Ford 100e and has been widened to suit.
It's powered by a Land Rover 300tdi 2.5 diesel engine and manual LT77 gearbox (converted to just RWD) – front mount intercooler fitted on front bumper!
Rear suspension is TVR rear coil overs, Rover SD1 sway bars. Front end is on original torsion bars and flipped ball joints and Austin A10 van shocks.
Post expires: 11-01-2023