Jaguar XJS V12 HE 5.3 1987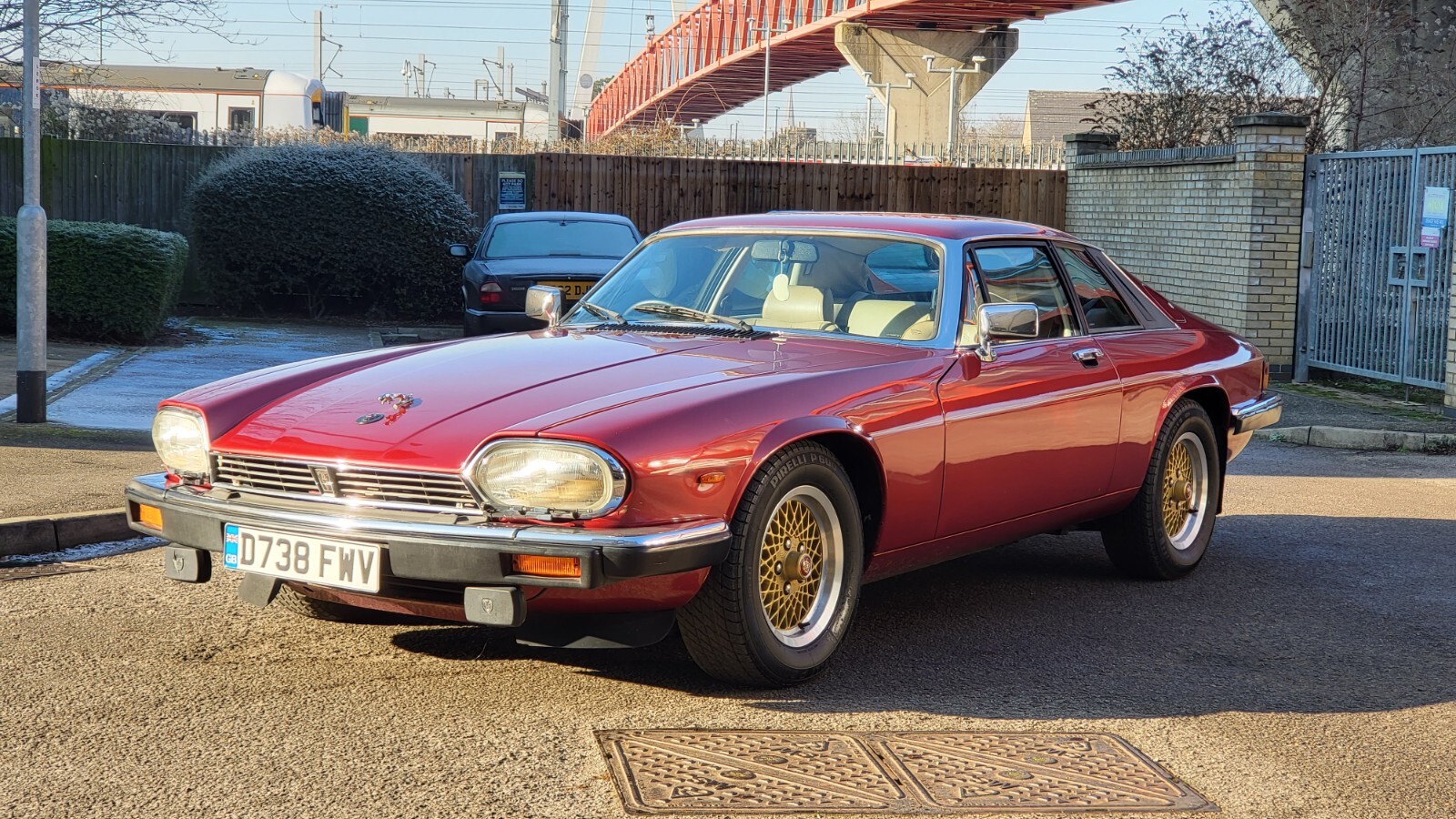 Jaguar XJS V12 HE 5.3 1987
JAGUAR XJS V12 HE 1987
1987 Jaguar XJS V12 HE
72,800 Miles.
Current MOT has no advisories. A new MOT can be put on if required.
Owned by myself between 2015 and 2019 as my daily driver, then sold for an x300 XJ.
Purchased back from the next owner in 2022 and kept dry in a barn since then, taken out for shows and jaunts but rarely used, hence the sale, too many cars, not enough time to drive them all.
Recently has had a new set of a correct set of new P600 tyres put on the gold lattice wheels.
Along with a suspension refresh of the shocks and springs etc.
Runs smoothly, and starts on the first turn of the key, no leaks or fluid consumption that I've noticed in the last year.
Great bits:
The Interior is in great condition with seats and carpets all intact with no rips or cracks.
Engine smooth, runs cool, and doesn't leak.
Cruise control works (when speedo works, see below).
Bad bits:
Headlining is coming away/sagging as per normal.
A number of scuffs and scrapes to the wheel arches (previous to my first ownership).
The rear bumper chrome isn't in the best condition, however, the rest is lovely.
Speedo doesn't always work, I have a new transducer, but have not fitted it.
Any questions, just ask. Plenty more pictures to share.
Advertised elsewhere etc etc.
Post expires: 24-02-2023