1989 Vw Golf 1.8 Gti 8v Mk2, Barn Find 3 Former Keepers Been Stored for 13years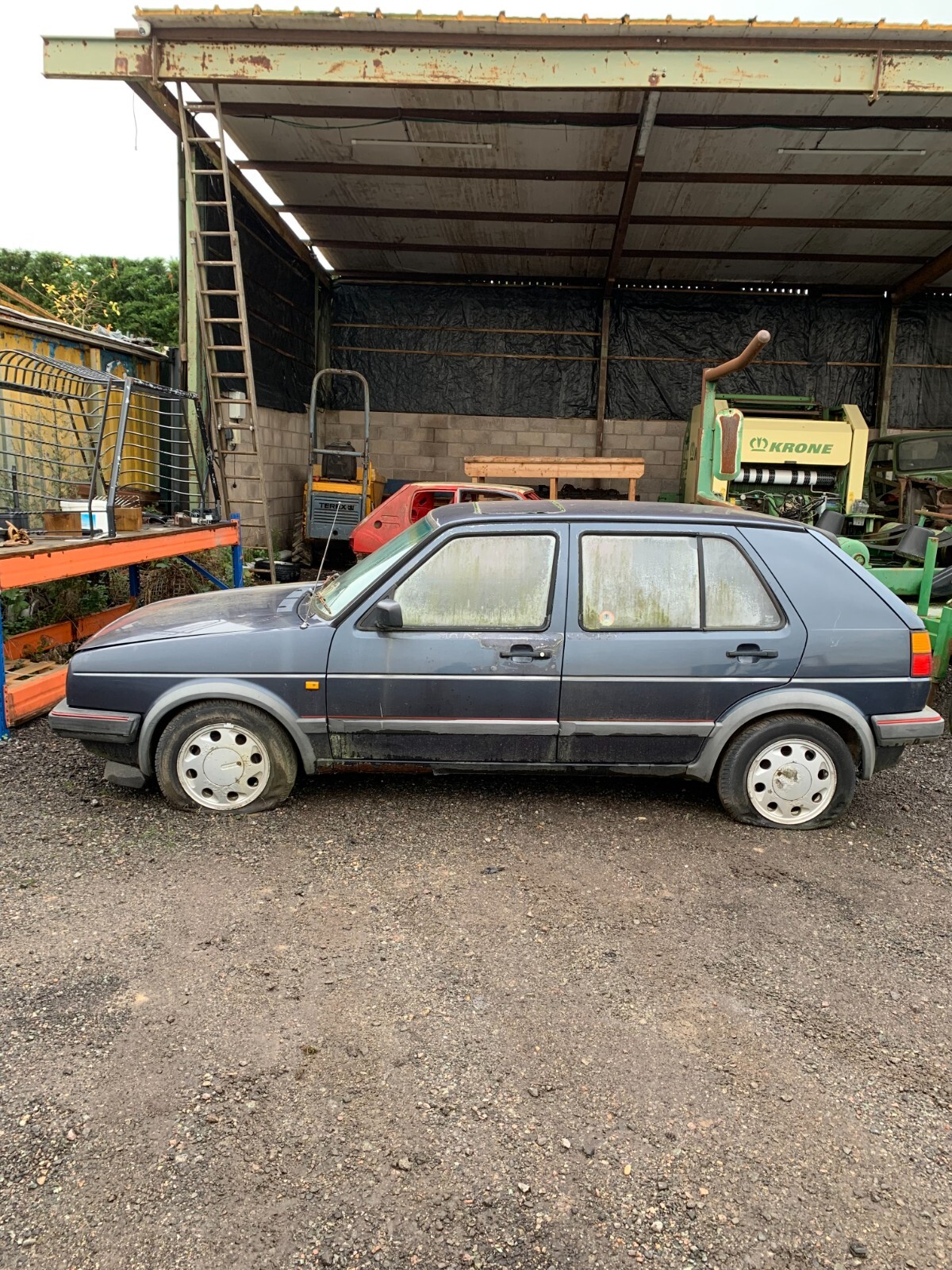 Here we have for sale another car from the same yard as our other listings, this one being the famous VW GOLF GTi.
Now as you can see from the photo's she has been sat in the yard for around 13 yrs as her mot ran out in 2009 and she has not been out since.
**The full V5 is here and in our Name**.
She is going to need some love and attention to bring her back to her former glory.
Having said that she has weathered very well and is not your standard old rot box as i'm sure you can see, we have turned her over by hand and she turns over however we have not tried to start her as she will certainly need New fuel, Oil and the cambelt checking before anyone tries to bring her out of her slumber.
As per the photo's the car is totally Original even having the original alloy wheels on her although the tyres are long passed being blown up.
Post expires: 21-01-2023