1989 Land Rover 90 Defender Station Wagon 2.5 TurboDiesel Original Condition CSW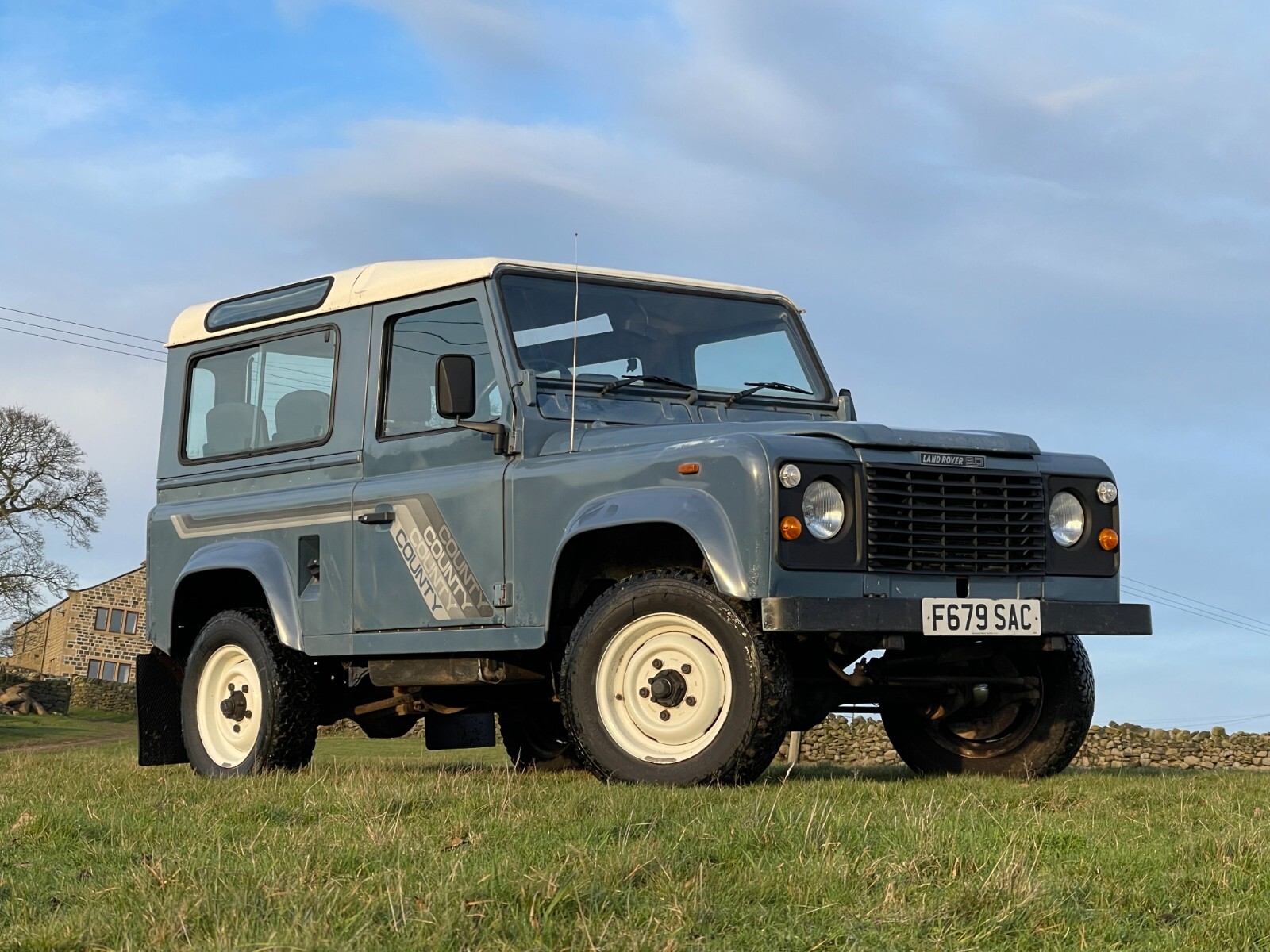 Hello all,
For sale is a lovely original Land Rover Ninety 'Defender' County Station Wagon, please read and have look at the pictures, this model is vary rare in this condition.
1989 model year Ninety County Station wagon, registered in January 1989
Finished in one of the most desirable colours Shire Blue
Grey Neptune interior trim
Matching numbers vehicle.
The more observant prospective buyers may have noticed the 'SAC' registration which is a Coventry registration and might have something to do with the Land Rover factory at Solihull. You will be pleased to know Land Rover themselves owned this Ninety, it is in the Service book and on the Heritage certificate that comes with the vehicle.
12 months MOT
2.5 Turbo Diesel
under 102,000 miles
The body work is great condition for its age, small localised repairs have been done over the years, there are marks and small dents as you would find on any Land Rover, The County decals are original at 33 years old!
Doors open and more importantly shut well so no nasty dents from poor shutting. Rear door still has door trim
Sunroof does not appear to leak.
Glass is all in good condition and all catches on rear windows look serviceable.
Chassis is great shape just having two minor repairs for the MOT.
Bulkhead is one of the cleanest you will find.
Post expires: 16-01-2023