1989 Ford Sierra Rs Cosworth Rwd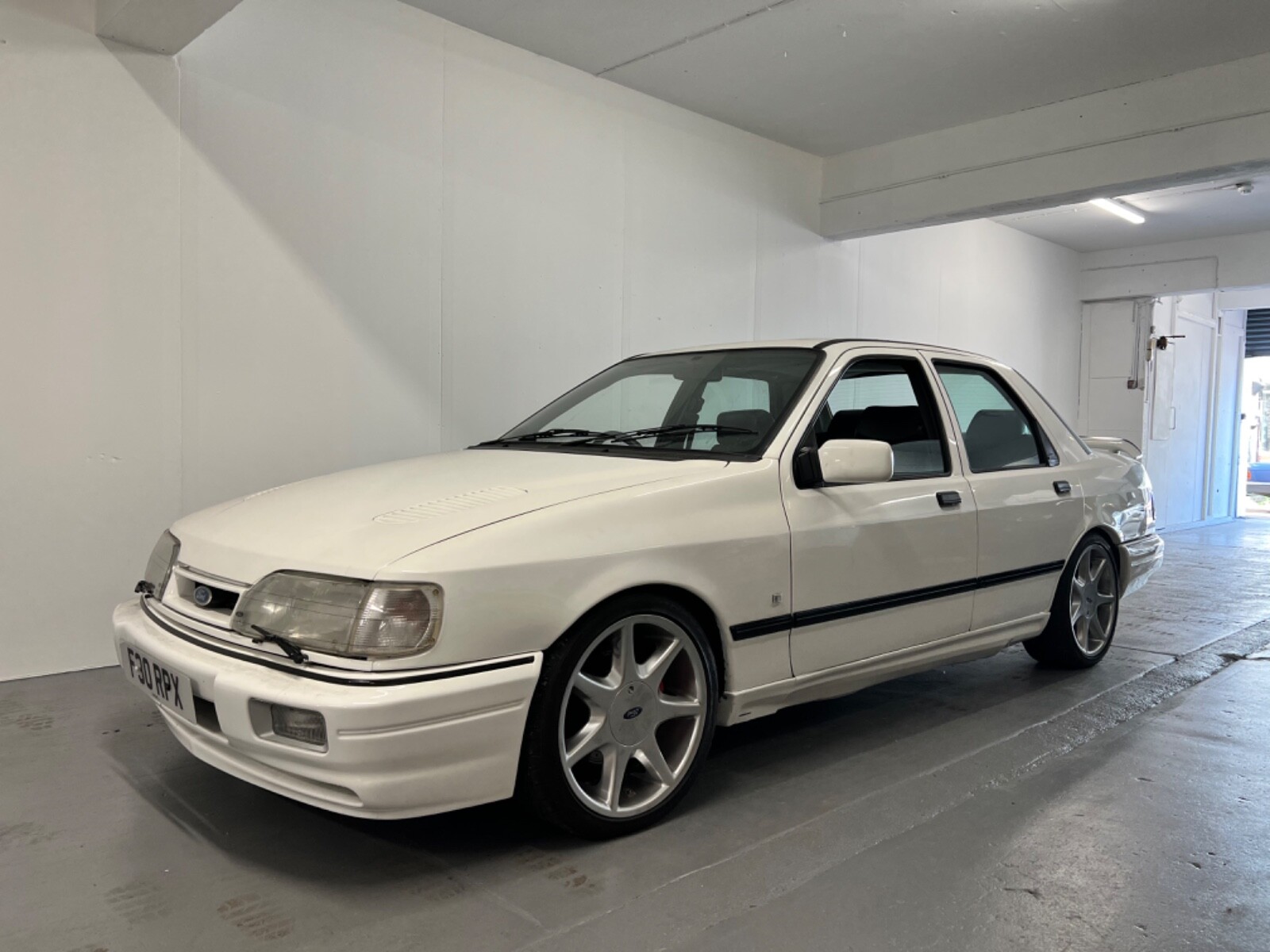 Ford Sierra RS Cosworth, 2wd/rwd, 88k, white, genuine Ford rs7 alloys, new mot.
I bought this car around 6 years ago. Since then I've had the turbo rebuilt inc 360 bearing etc, new adjustable fuel regulator, injectors reconditioned, engine set up, service when I got it and recent full service as it hasn't really been used, Clifford alarm Immobiliser, all 4 brake callipers sent off for reconditioning and painting, some seals and floors have been re-panelled and welded etc for mot.
This car has Ford rs7 alloys, full black leather, sunroof. Loads I've prob forgotten.
This is not a show winning car, it is a used 33 year old car. It was sat around for long time before I bought it and got it back up to good usable condition. The paintwork is fair condition overall. The engine has some engine slap but runs and pulls very well. Drivers seat seems to sit a little bit low or something but seats are good overall, no holes or major scrapes etc.
I never had full history but did have some paperwork which come with the car plus the bits I've had done but I seem to have misplaced a lot of it. I have some bits but not a lot. Obviously do have full logbook.
Post expires: 15-01-2023