1989 Ford Escort Rs Turbo Cosworth Classic Ford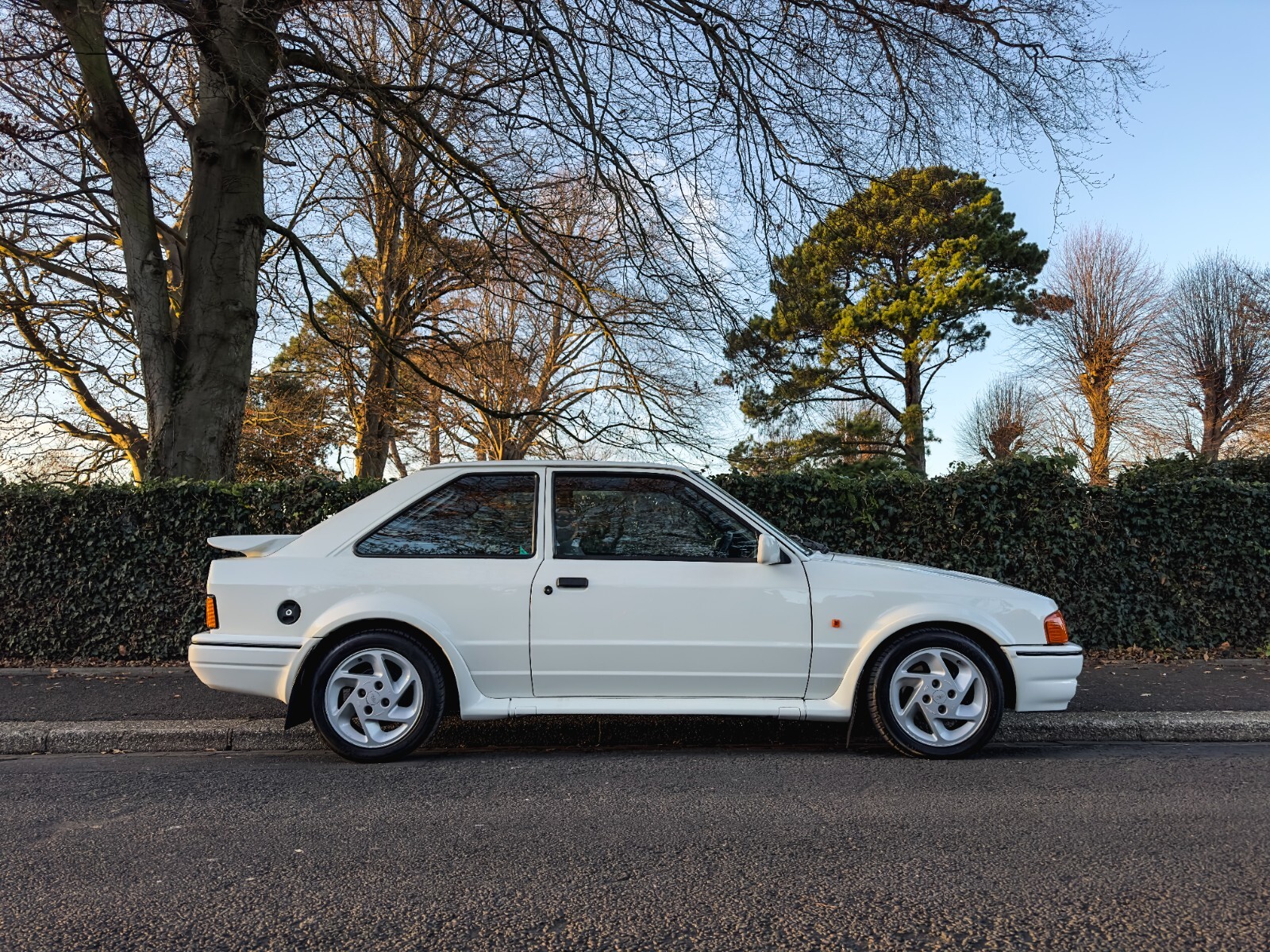 HERE WE HAVE AMAZING OPPORTUNITY TO SELL THIS STUNNING FORD ESCORT RS TURBO 1989 GENUINE RUST FREE EXAMPLE !
THIS HAS BEEN MY PERSONAL FORD ESCORT RS TURBO 1989 THAT HAS BEEN WITH ME THE LAST 10 YEARS, I HAVE DRY STORED THIS CLASSIC AND BEEN VERY EXCITING TO OWN AND BROUGHT MY GOOD DAYS BACK 🙂 I GOT THIS FROM IRELAND AND SHIPPED IT BACK AS THIS WAS THE BEST EXAMPLE I COULD FIND , ALL UK LOGBOOK PAPER WORK IS DONE !
I HAVE BEEN THROUGH THIS CAR FULLY AND IT IS TRUELY RUST FREE, WELCOME TO VIEW ON RAMPS AND LOOK ANYWHERE ! ITS A SUPER SUPER LOVERLY EXAMPLE AND THE INTERIOR IS ALL FACTORY ORIGINAL AND AGAIN FOR A 32 YEAR OLD CAR ITS A 9/10 EXAMPLE ALL ROUND !
THE ENGINE IS ALSO VERY STOCK, STAINLESS EXHAUST AND AIR FILTER AND THATS IT !
THERE IS SOOO MUCH PAPER WORK I WOULD BE HERE ALL NIGHT TO LIST IT ALL, THE PAPER WORK IS AGAIN LOVERLY TO SEE, BOTH KEYS ALSO PRESENT,
I CANT STRESS ENOUGH HOW MUCH THERE IS NO RUST WHAT SO EVER ! NEVER HAD ANY WELDING, PLATING ANYTHING ITS ALL FACTOY ORIGINAL ! MIND BLOWING HOW CLEAN THIS CAR IS .
Post expires: 19-01-2023