1988 Citroen 2cv6 Restoration Project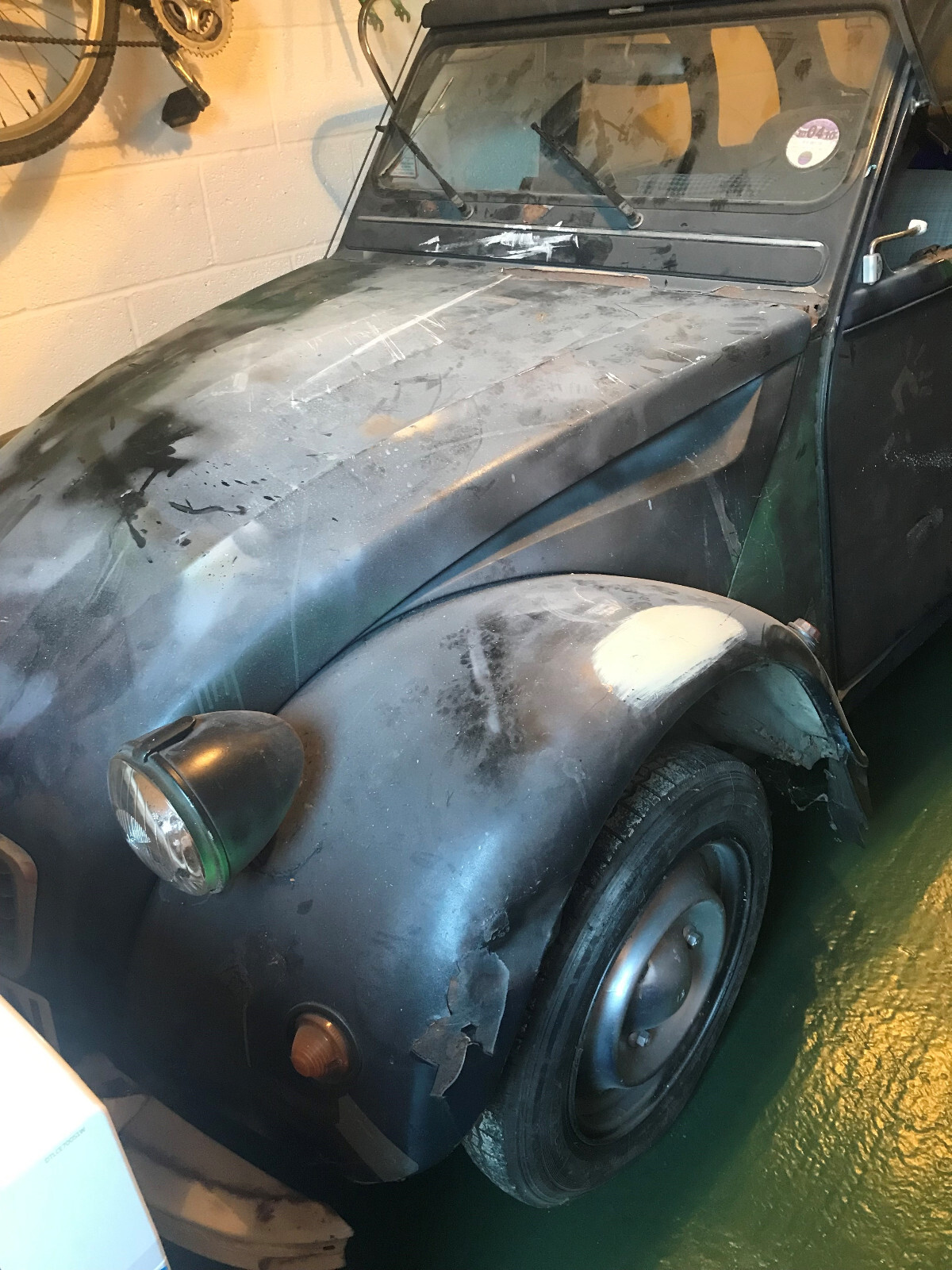 NO RESERVE AUCTION
1988 Citroen 2CV6 Special
Originally a "Celest Blue "car, although someone has painted it a dark blue colour. (Looks awful)
This car represents an opportunity to complete a full restoration (these are now becoming scarce in the 2cv marketplace)
The car is 100% complete, although as above it requires a full restoration. The floor and chassis have rusted in all the usual places, it is a smelly dirty un-loved 2cv looking for a new home.
13 years ago, this car drove, (very nicely, good gearbox etc) but it has been in storage ever since. (Dry storage) It is sold as a non-running restoration project that will require a trailer to remove.
It is a mix of colours, my children when growing up have also practiced their painting skills on the driver's side, (not shown) but as whoever buys the car will be re-painting anyway this should not be an issue.
Also, the V5 has been lost over the years, so I will need to apply for another. The car was last on the road in 2010, and as above it drove nicely, but after 13 years of storage, all manner of items will now require attention.(i.e everything!)
It comes with various odd spares, including the handbook, service book, radio cassette, keys, but will also include the following (never fitted) brand-new items:
Rear wings – & fixing kit
Front mud flaps
Service Kit
Grey aerosol paint (matches the wheels/bumper)
Rear Fog Light
Front Grills x 2 Winter & Summer
Yellow H/Lamp Bulbs
1 Ltr of 2K Celest Blue Paint
The ignition lock is broken, the roof is ripped, the tyres are perished, No MOT, as above it's a rusty old 2cv – but 100% complete. Underneath the horrible dark blue paint is a 1988 Celest Blue 2cv – looking for a new home. (A Christmas Present for someone perhaps!)
Any questions please let me know. There is no buy it now, please don't e-mail asking "how much is it" this is an auction that will last until the bitter end.
Good Luck – Please don't bid if you have no intention of buying. As above this represents a RESTORATION PROJECT, you will not be able to drive it home!
Post expires: 16-12-2022