1988 BMW E30 328i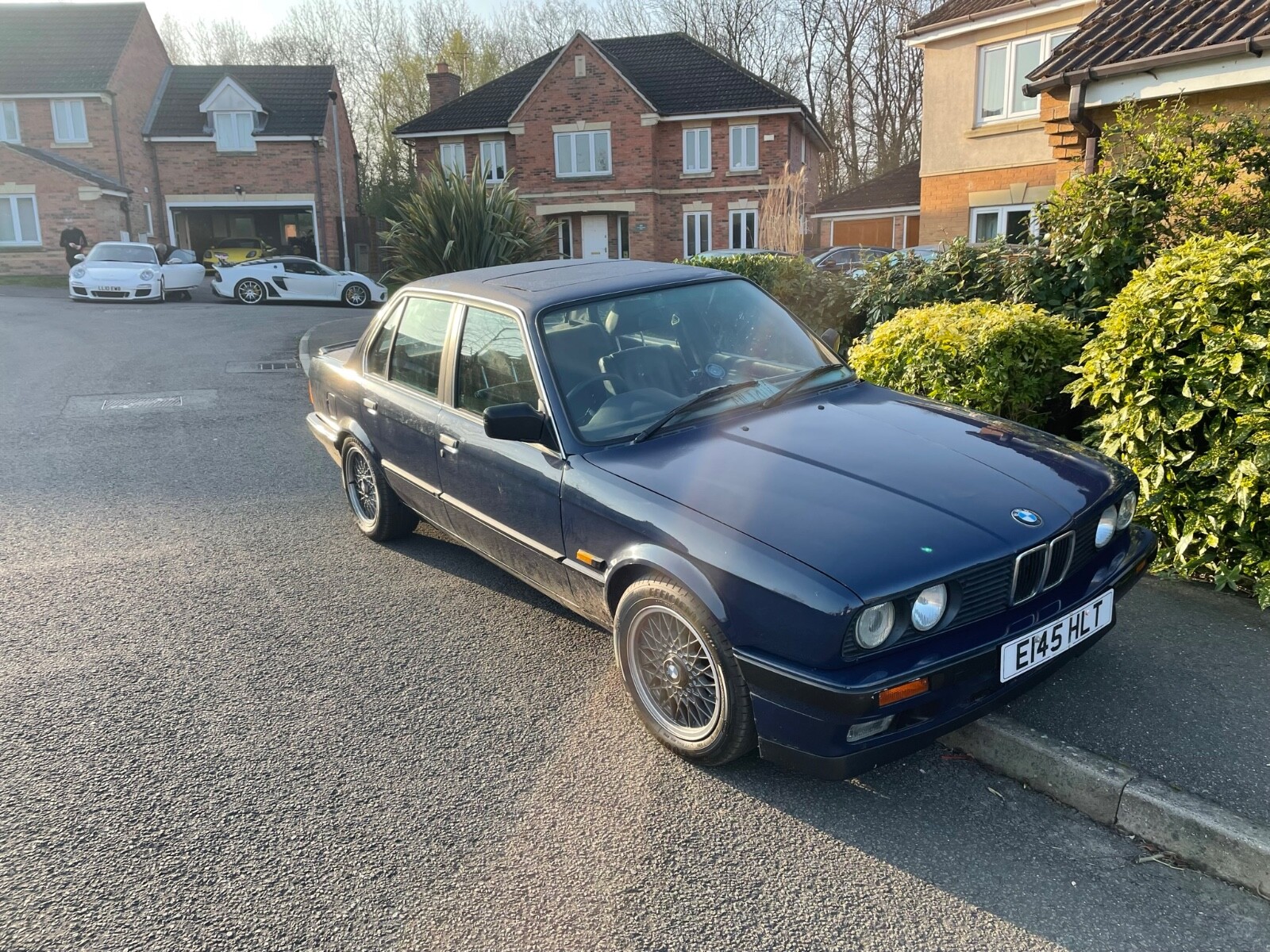 1988 BMW E30 318i Automatic (5 door) (AKA The Hilariator)
Well, that's what it says on the logbook, however Adrian Flux has a slightly different spec. Everything below has been fitted and/or supplied by long time E30 / M3 specialists (BMP Conversions). Quite literally everything aside from the body and interior has been replaced with new, or professionally rebuilt. This isn't an Ebay DIY special, and needless to say I am not expecting to recoup what I have spent BUT I am interested this going to someone who understands and appreciates what a fast-road Q car this is. I may want it back some day!
M52B28 engine (1996, 2.8l straight six)
M52B25 intake manifold (more air)
Standard cast exhaust manifold – stainless from there on in
Standard airbox
Lightened M20 flywheel….
Post expires: 20-12-2022