1987 Ford Sierra Cosworth 3 Door Restoration Project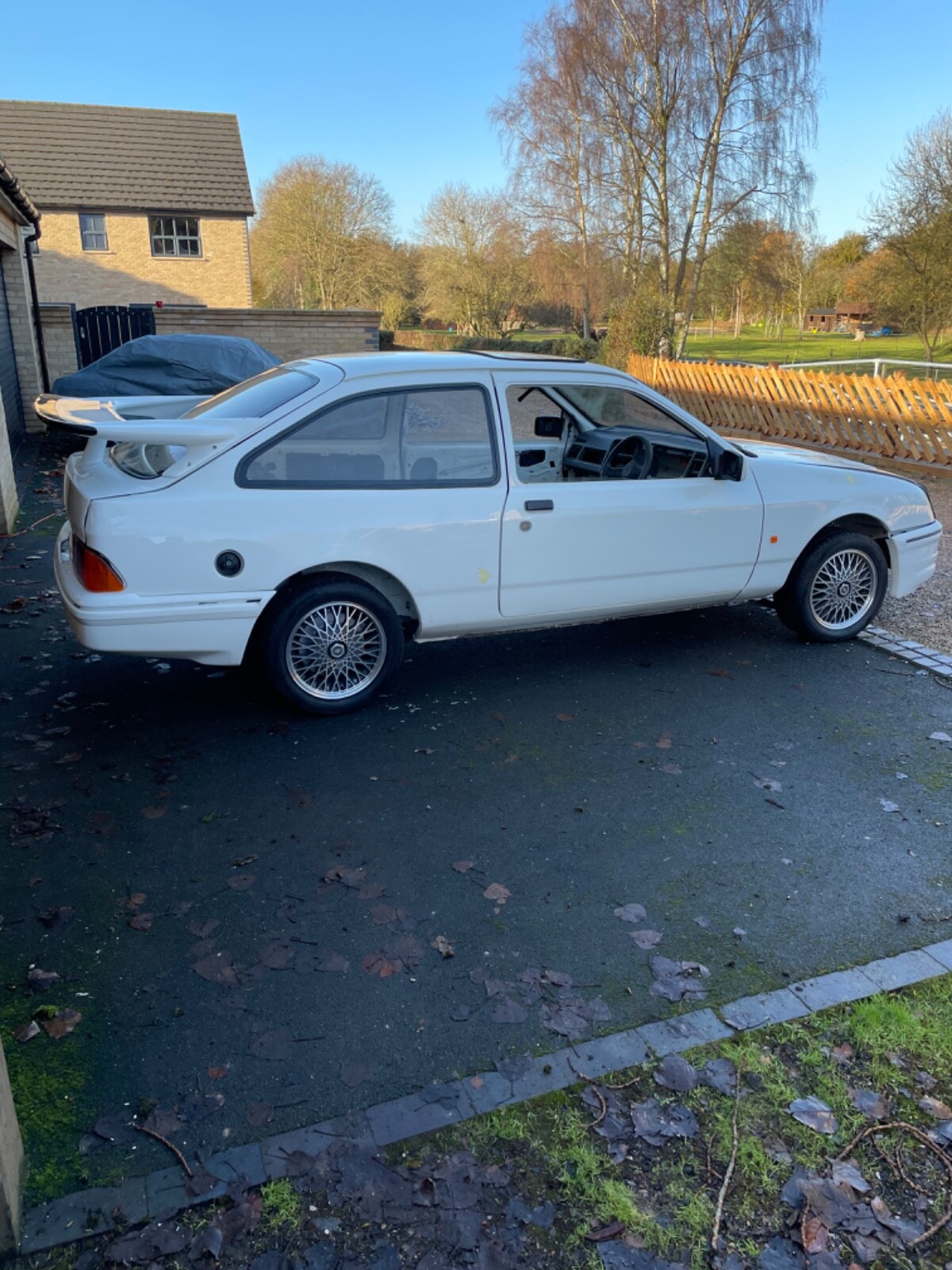 with reluctance I have decided to sell this car I have had for about 3+ years, I bought it in boxes, it was undergoing a full restoration and was all shiny etc, but when I got to look closer I could see the past repairs where nasty and badly carried out, so I decided to have her done properly, basically replacing the front floors and jacking points, where they all rust through !! but it has sat in my friends workshop for the past two years without being touched, so to be honest I now fed up with tripping over all the parts, its amazing how much space a stripped out car takes up, and realised I prob will never get around to it….I could break her up for more than I have put the starting price up for, but that seems a real shame to do to such an iconic car….
so to some up I have now bolted back on some of the big bits purely for ease of transportation and moving her about, the rest of the car will be in boxes etc, now never having taken her apart I cant tell what parts may be missing, but from what I can see she looks pretty all there, but I am sure as one day she goes together there will be things she needs, ie brake lines and fuel lines, all of which are available out there somewhere….
Post expires: 30-12-2022