1986 Honda Prelude Gen 2 Restoration Project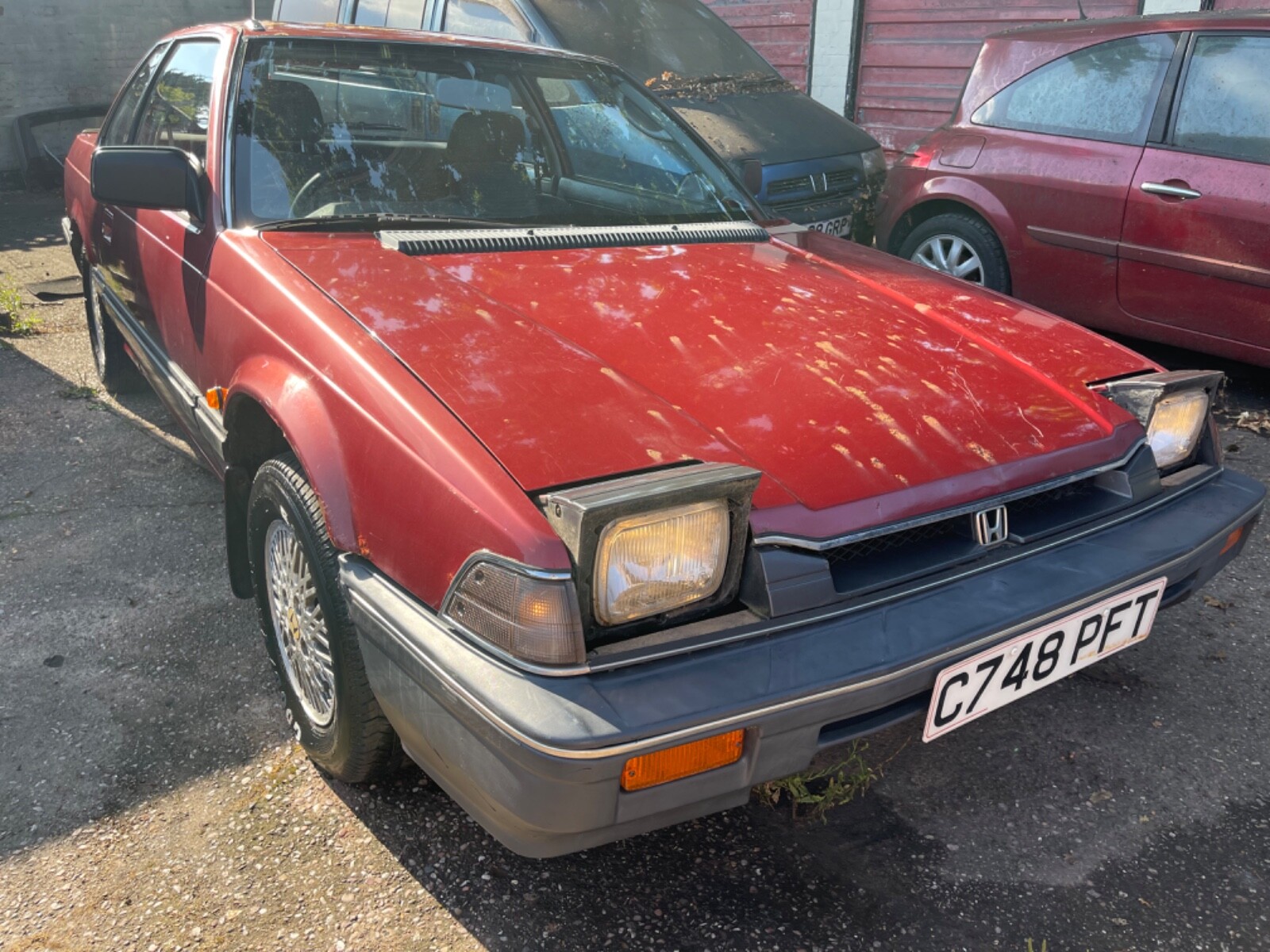 Here is for sale a great appreciating classic that needs restoration. It's a 1986 Honda Prelude Gen 2 and best of all – its a rare AUTOMATIC. It's a 1.8 Twin Carb engine.
The car starts and drives for loading purposes – the brakes however will need attention and is most likely requiring bleeding.
The electric windows, stereo, power steering etc work as they should, EVEN THE POP UP HEADLIGHTS!
The car needs some work to get back on the road such as rust repair which is around the Cills, roof and arches etc. The engine will require a thorough service, starts straight away and the fan kicks in as it should. The left side rear light has a small crack/hole in it too.
The car comes with original 5 alloys inc the spare. There's no key unfortunately as it was lost and the barrel was removed so any key could start it. It comes with a brand new battery as well. You will get a full receipt.
The inside of the car is immaculate really especially for a car that's 36 years old all the seats, carpets and lining etc are all present and not ripped and tatty,
It's low mileage at 60K and the facts its a Gen 2 makes it a very profitable car for someone willing to invest some time and effort in to it.
Viewing recommended –
I have the log book – you will obviously need to sort transportation yourself or I can arrange from here and added to the price. No time wasters please. I'm busy enough as it is.
Post expires: 27-01-2023