1984 Opel Manta GTE 2.0i Classic Car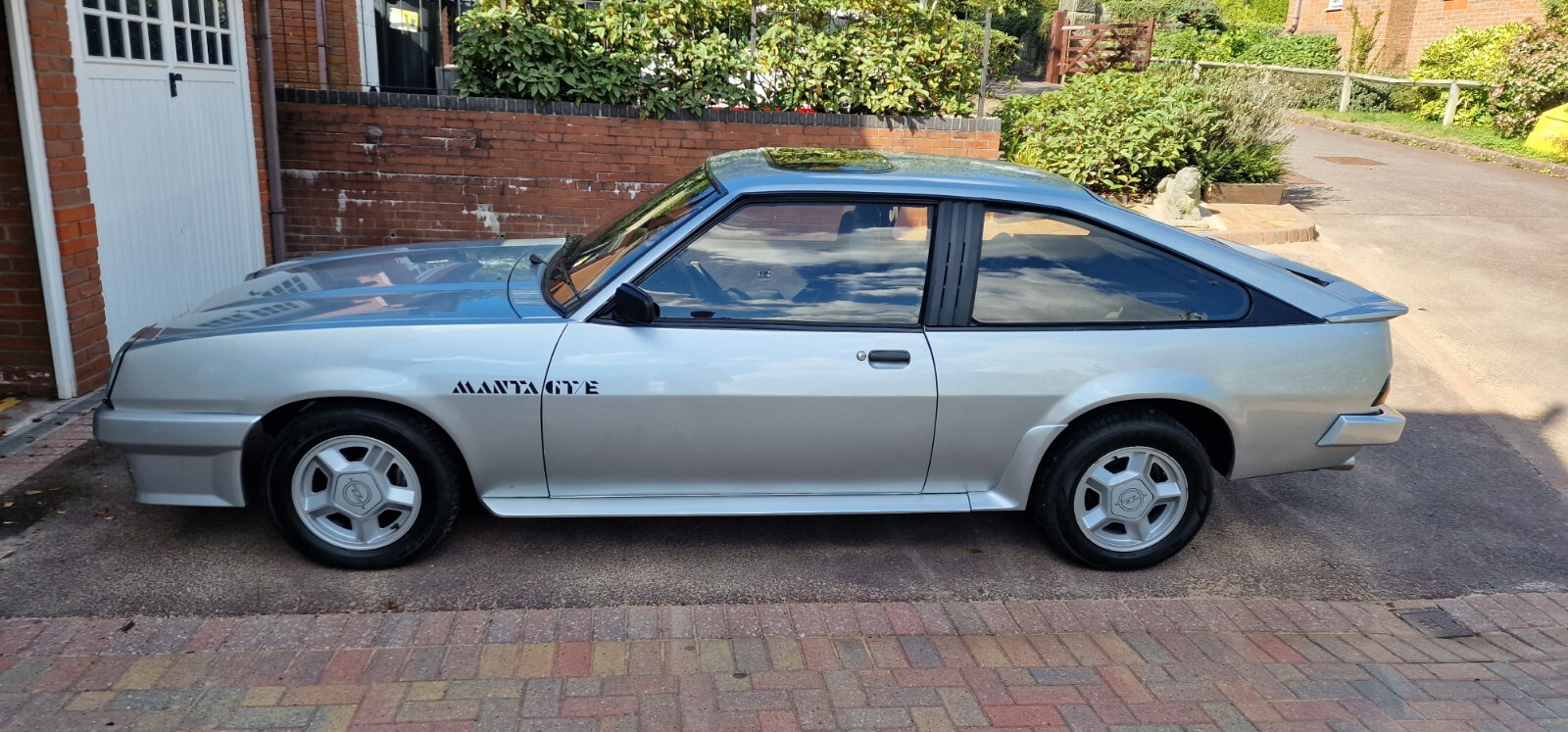 This is a 1984 Opel Manta GTE 2.0, the stuff of legends! Whenever I've driven the car heads always turn. Unfortunately, my daughter turned 17, we had to get the obligatory learner car and I haven't room to keep this amazing car any more so it is with sadness I have to let it go.
The car is very tidy and clean inside and out with:
Four new tyres
New decals
New headlining professionally installed
Reupholstered front seats
Reupholstered front headrests
New fuel tank
New brake discs and pads
New battery
5 speed manual gearbox
Sunroof
All dashboard gauges and lights working
Slight wear on gearstick gaitor
Original radio/cassette player
27k miles
The last MOT was on 20/07/2022, passed straight away with no warnings or advisories
I bought this car in 2019 and had one of the foremost classic car restorers in the UK working on it to return it to full glory. Since then it's been garaged, covered and very well looked after.
Only a few things not working which are easily fixed; the rear wiper doesn't work and the cassette player doesn't play cassettes but the radio is working. There isn't an aerial on the vehicle so whilst the radio works you can only hear static (I haven't tested it with an aerial)
This is a car in high demand, with values going up.
Please do not contact me to ask if I will sell for less than the asking price. I will not release the vehicle until the money is confirmed as transferred via bank transfer. Any questions about the vehicle or different pictures, please ask. I can also provide the reg number for any serious bidders wanting to do the checks, I just don't like putting it in the pictures. Happy bidding!
Post expires: 13-12-2022