1983 Land Rover Military Lightweight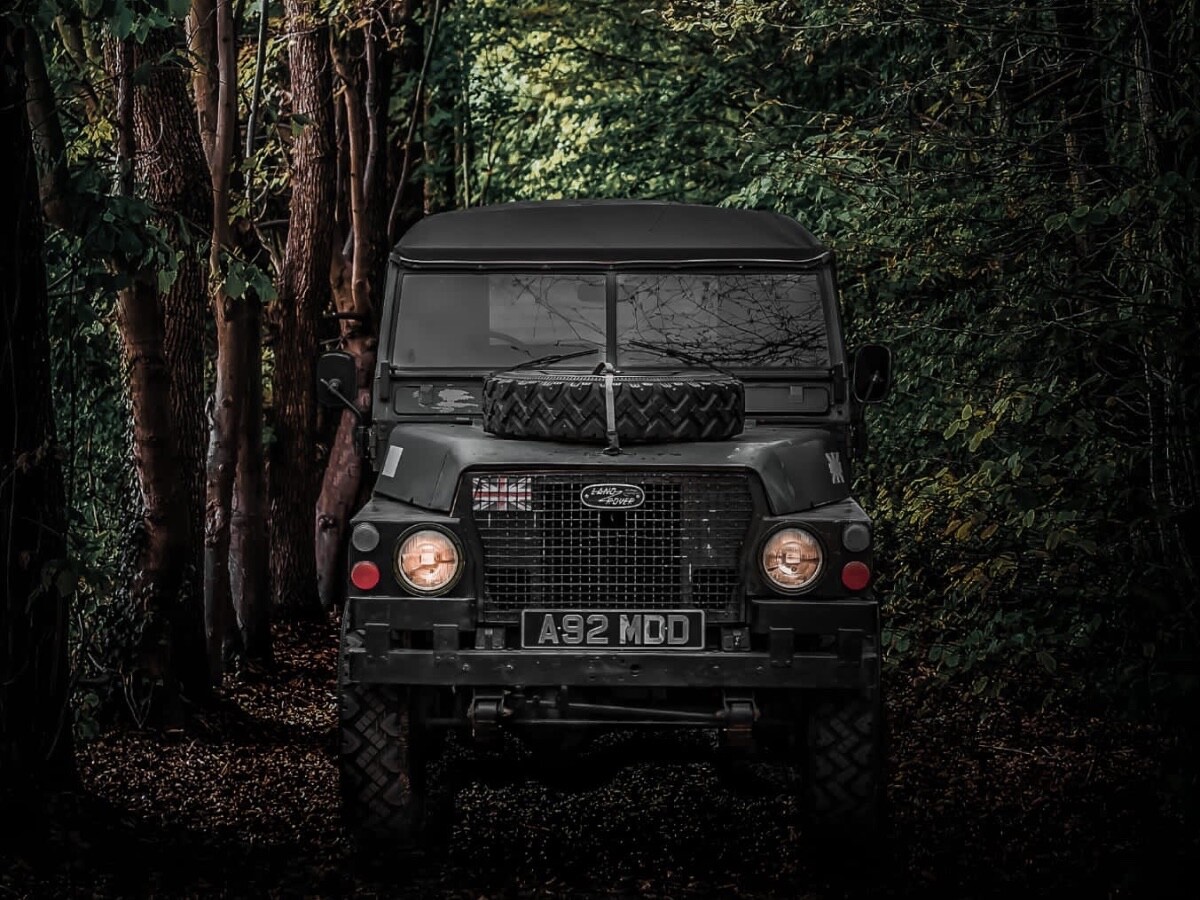 Land Rover Military Lightweight
This tough little Military Lightweight Landrover series 3 was manufactured in September 1983 .
Delivered to Hilton and assigned the Military registration 58-KB-29 and assigned to 4 Para until 1989 where it transferred to Commando logistics regiment until 1992 (Possibly used during Gulf war 1) .
This Landrover was a GS Spec (General service 12volt ) .
Registered into civilian life on 01/09/1992 .
Only 36312 recorded miles .
Hand painted in Nato IRR Green .
Fitted with rare original military spec lights .
New Hood from undercover covers (Original Military GS Spec) and Exmoor Trim Bikini top .
Goodyear G90 Tyres .
Fitted with front Exmoor trim seats and centre cubby box , 2 x rear bench seats and seat belts .
High lift jack mounted to rear bulkhead .
2.25 Litre petrol engine re-built less than 1000 miles ago with new pistons, shells, electronic distributor etc
Manual gear box and transfer box rebuilt less than 1000 miles ago as well as new clutch .
All new shocks, springs, Brakes , etc all less than 1000 miles .
Original chassis restored with new rear military cross member, all in excellent condition and treated with Lanogaurd .
Many new and reconditioned parts (Call for more information)
Original split rear tailgate with pic axe and spade .
Nato hitch .
Huge history file with Military data, Handbooks and manuals, Heritage certificate , Service and maintenance receipts etc .
Tracker fitted .
Great fun and very capable landrover lightweight .
In very original condition with all mechanicals re-built or new .
Narrow track Sankey trailer included . (With Military chassis plate and paperwork)
£14995
For sale by Alex, Please call 07958372618
Post expires: 07-01-2023