1981 Mercedes Benz 280SL. R107. Convertible. Automatic. Yellow. Very Low Miles.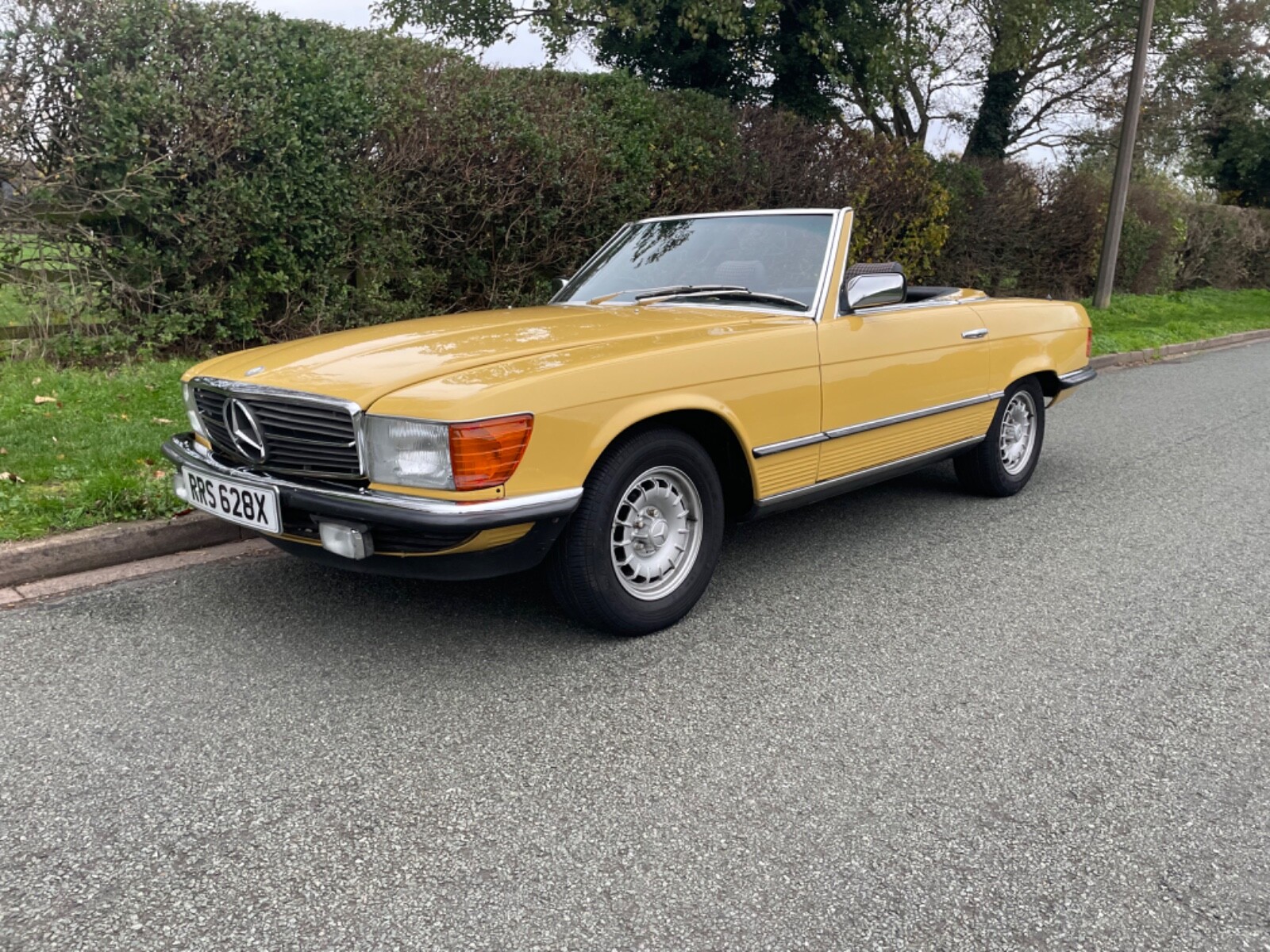 MERCEDES BENZ 280 SL R107, AUTOMATIC GEARBOX, SAHARA YELLOW IN COLOUR , 1981, BRAZIL SPORTS BLACK CHECK INTERIOR. ALL EARLY SERVICE HISTORY, BUT OBVIOUSLY THE CAR HAS BEEN UNUSED FOR A FEW YEARS.
67,000 MILES, 6 OWNERS, LAST OWNER 25 YEARS, JUST COME OUT OF STORAGE AFTER 12 YEARS AND HAD THE FOLLOWING RECOMMISSIONING WORK DONE – FULL SERVICE (OIL, OIL FILTER, AIR FILTER, SPARK PLUGS, HT LEADS), FUEL SYSTEM CLEANED, NEW FUEL LINES, NEW FUEL FILTER AND FUEL PUMP, DIFF OIL CHANGED AND CASE RESEALED. RUNS BEAUTIFULLY AND IS VERY EYE-CATCHING.
MEXICAN HAT ALLOY WHEELS INC SPARE, 4x MATCHING EXCELLENT GOODYEAR EAGLE NCT 3 TYRES….
Post expires: 09-01-2023