1981 Land Rover Lightweight / Airportable Series 3 Petrol Lightweight "Monmouth"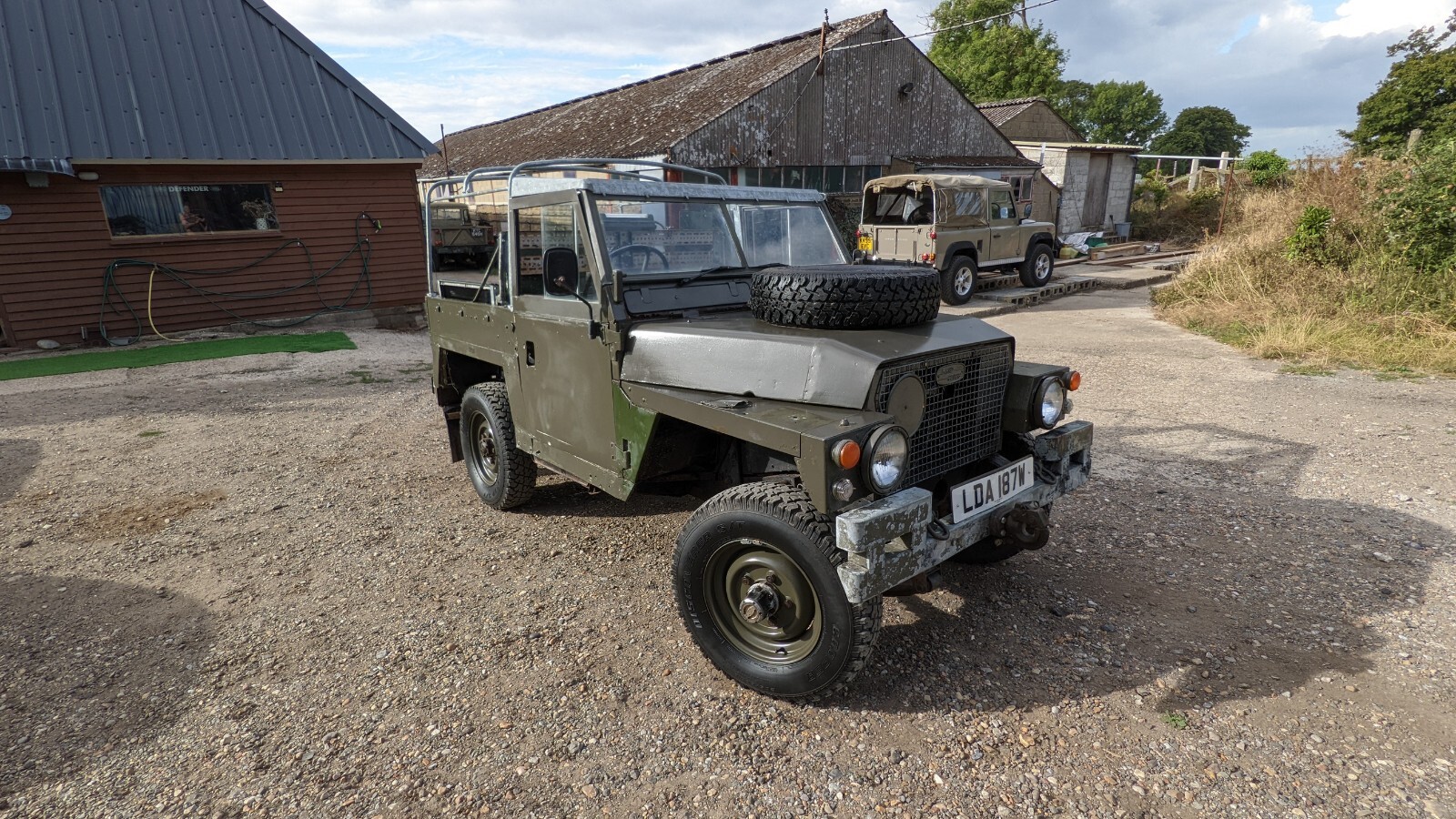 Land Rover Lightweight / Airportable Series 3 Petrol 1981 Lightweight "Monmouth" #423
Extremely rare genuine Land Rover FFR Air Portable Lightweight
FULL RADIO KIT
CLANSMAN WITH BACK PACK RADIO MIC AND HEADPHONES.
ANTENNAS
NEW SOFT TOP FRAME.
WE HAVE A GOOD S/H SOFT TOP IF REQUIRED
Factory equipped as truck utility FFR ½ T 4 x 4 24 Volt Rover series 3
For the lightweight connoisseur:
CON number: FVE 228 / 115 / 6
CES No: 34192
CODE: No 1625-0778 .
The serial number is clearly visible on the chassis plate, as is the original military registration: 53 HG 83.
The vehicle is equipped with the original radio gear and its original radio operators rear bench seats.
Fitted with the rare optional Smiths dash vent heater, the original and correct carburettor, as well as rare center box battery container, the vehicle now runs on a 12 Volt system.
Correct petrol engine. Starts on the button.
Drive very well. Needs a small brake service.
Upgrade (Aftermarket) features include Free Wheeling Hubs and a rare and desirable
Post expires: 28-01-2023