1981 Ford Fiesta Mk1 Xr2 Replica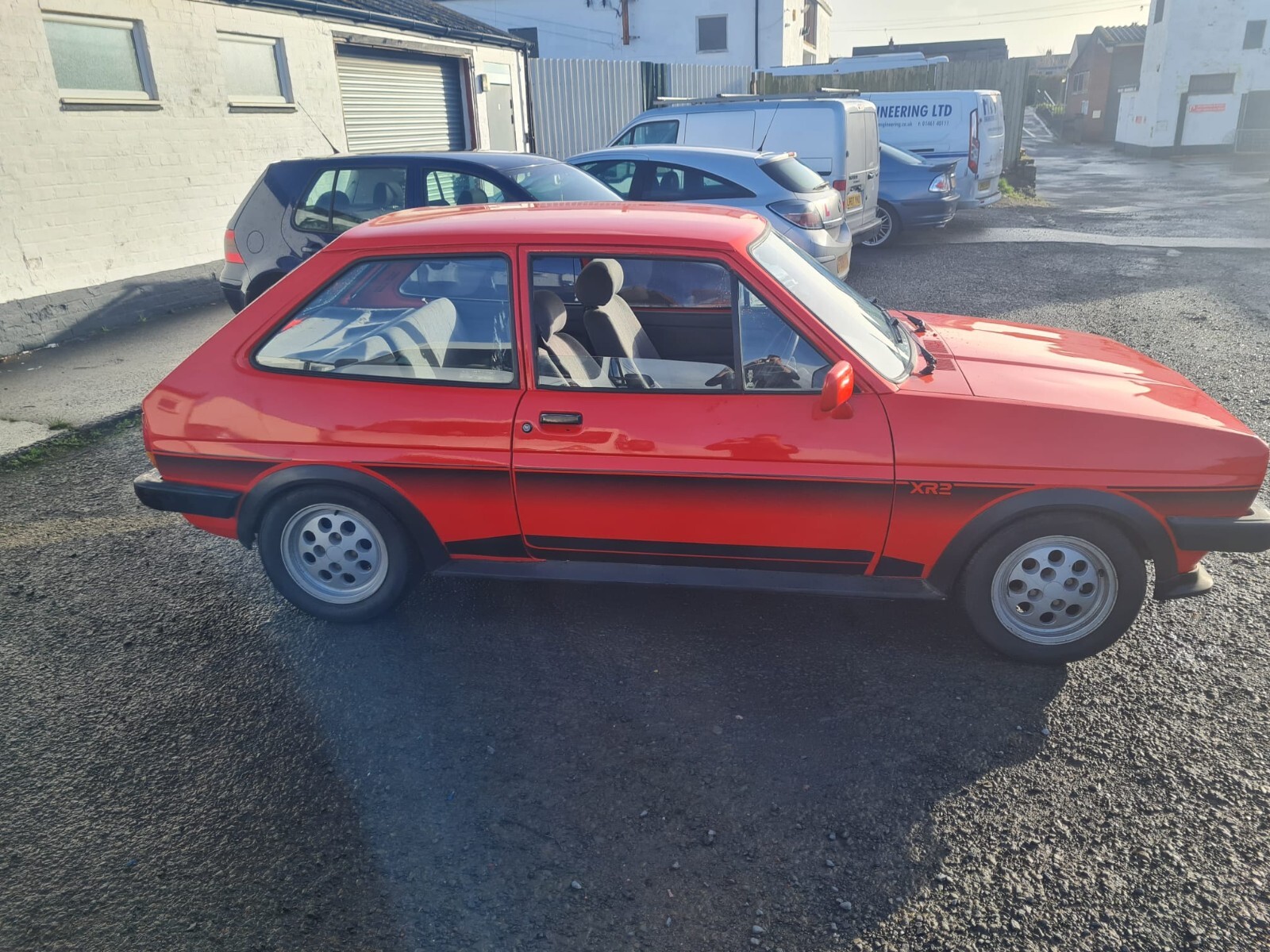 Here i have for sale is my Mk1 ford fiesta Xr2 Replica.
Couple of little bits need done to make it 100% but here's a list of what it has and needs.
Good points:
Genuine Xr2 engine.
New timing chain and water pump.
New gasket kit.
New valves.
New radiator and pipes.
New thermostat.
Xr2 brakes and running gear. (all New and refurbished)
New brakes pipes.
New fuel tank and lines.
New tyres. X4
Genuine Pepper pot wheels.
Genuine Xr2 body kit and splitter.
Genuine Xr2 lights.
(Spot lamps and brackets there)
Genuine Xr2 bumpers and stoppers.
Mk1 xr2 dash and dials
Mk2 xr2 seats and side panels.
Parcel shelf and box included.
Spare wheel.
Mot and tax exempt!
Post expires: 24-12-2022